toffaha

(arabic: apple) is the artist and married couple Rasha Ragab and Christoph Nicolaus. Their videos, photos and performances since 2012 happen sometimes very spontaneously, sometimes very intended. At many places of the earth they do their works in public spaces coalescing with the history, the culture, the nature and the specific singularity of this specific sites. In many works they wear white dresses.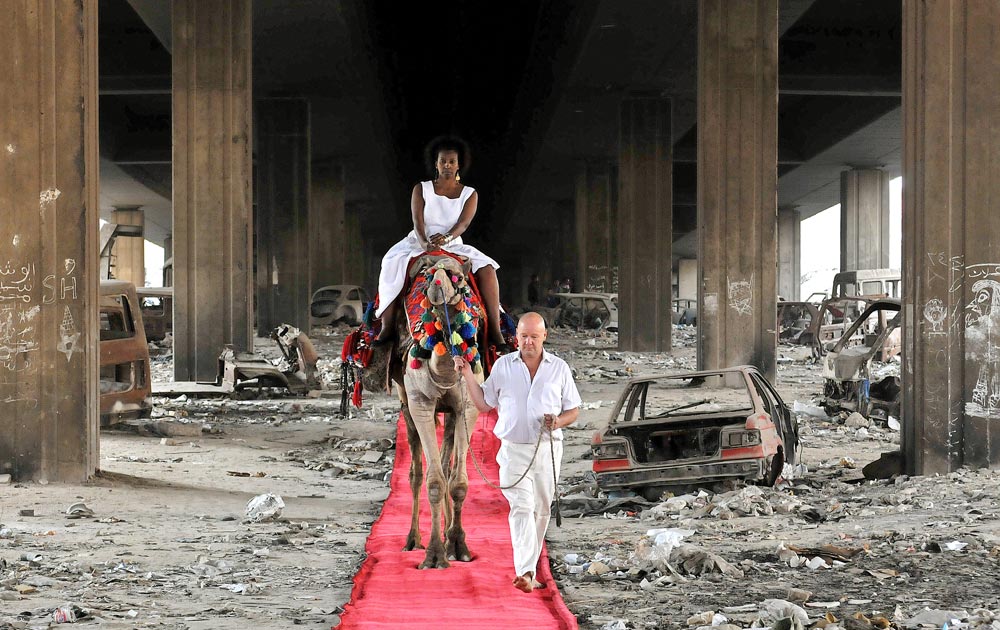 Rasha Ragab

,

born in Cairo, is an artist and curator amongst others in the "Museum of Modern Art in Cairo". She lives and works in  Munich.



Christoph Nicolaus

, born in Munich, is an artist and organizer of different art-events, such as "Kunst im Bau" and "Klang im Dach". He lives and works in Munich.